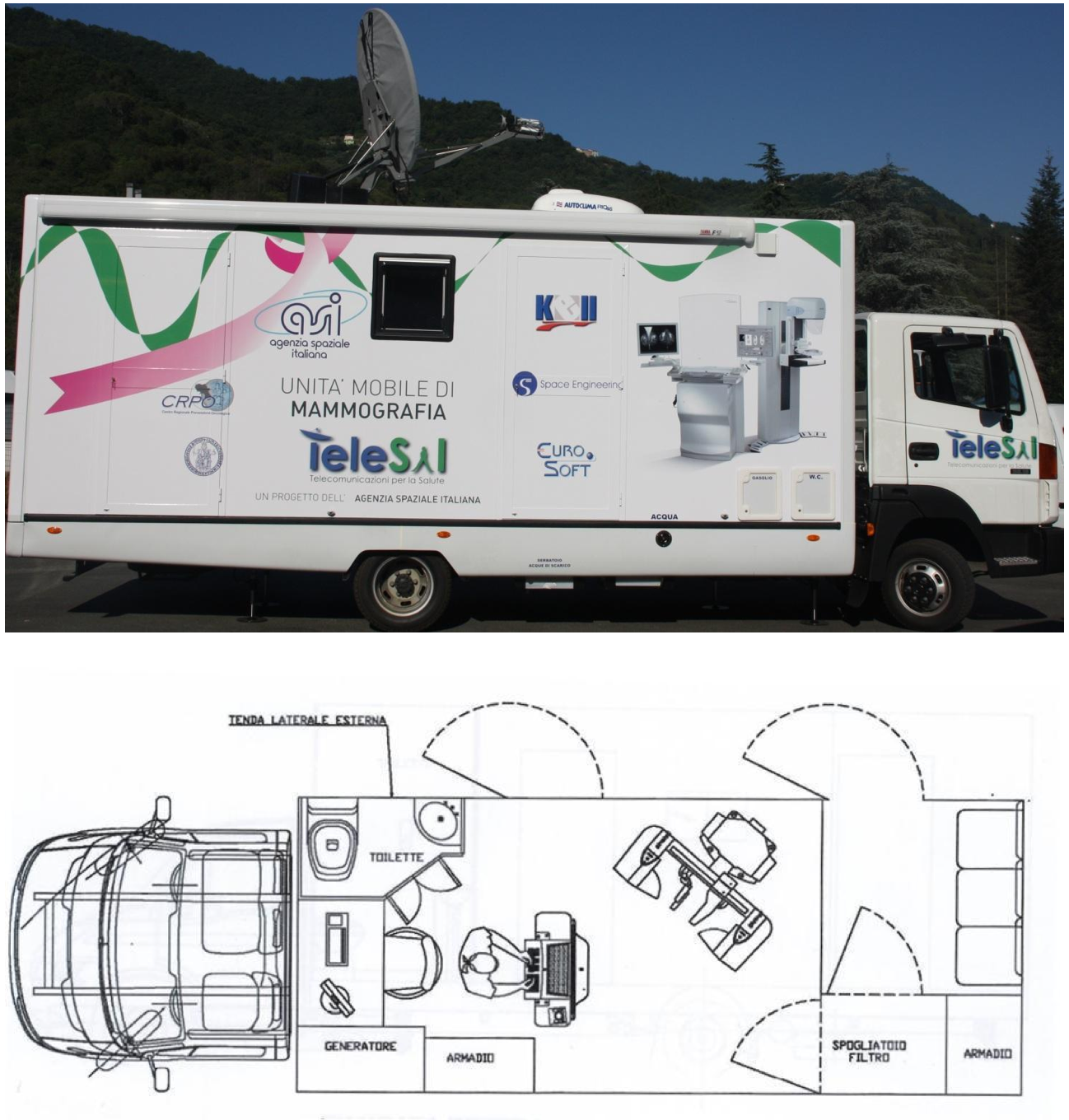 The use of ICT technologies applied to mobile and transportable unit enables the use of diagnostics resources on the field with advanced tools.
In particular the use of mobile clinics allows preventive actions and monitoring of a large percentage of the population even in situations where it would be impossible, or onerous for the citizen, without the help of technology.
For example one of the most important preventive action is dedicated to breast cancer which includes worldwide 22.9% of all cancers in women. In 2008, breast cancer caused 458,503 deaths worldwide.
One of the factors that influence the effectiveness of programs of cancer screening in reducing mortality and / or morbidity from cancer is the participation of the population screening programs. It is therefore necessary to achieve high participation rates for a significant impact on the health of the population involved.
In this framework Kell proposes the creation of mobile units equipped with advanced diagnostic equipment. The Kell proposes the setting up of transportable units, by land or by sea, able to conduct tests and clinical investigations by sending data and images from a distance for reporting and / or sharing of clinical data. Such means can be used to:
Monitoring of patients discharged from hospitals
Monitoring of patients with chronic difficulties moving
Monitoring of high-risk individuals in residential structures
Campaigns screening of populations and / or those at risk
The introduction of a telemedicine service via satellite and 3G / 4G may for example be a great support and probably enhance the effectiveness of screening campaigns, in particular to meet the following requirements:
Reduce the risk of loss of clinical data during their transfer between the device and imaging and reporting stations,
Reduce paper consumption by moving to a workplace free of paper,
Increase the number of patients screened, in particular by reducing the number of no-shows.