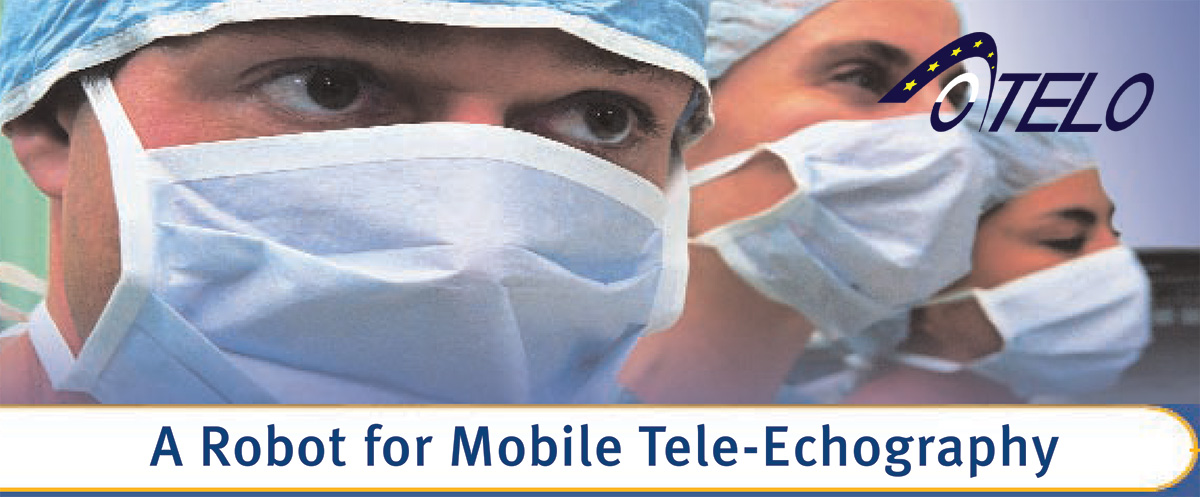 Ultrasound, a noninvasive diagnostic technique, is highly dependent on the operators. Video conferencing between two experts in one of the other instructions on how to maneuver the probe, is not often the best solution and does not give the best diagnostic results. The project's objective is to achieve Otelo a system to ensure a medical expert working at a clinical reference (University Hospital, Centre of Excellence in Ultrasound) to formulate a relatively reliable diagnosis an ultrasound scan performed by an operator health 'non-expert' in ultrasonography.
Applications:
Pre-diagnosis for routine exams.
Home -Care.
Support for regional infrastructure.
Support for maternity centers in poor areas.
Telemedicine emergency.
Tele assistance in inaccessible areas (mountains, islands …).
Tele assistance on ships.
Spaceflight.
Benefits:
Increased patient comfort by reducing shifts.
Diagnosis fast to transfer the patient in the center of excellence more appropriate.
Access to the centers of excellence (cardiology, gynecology, …) from anywhere.
collaborative work between experts through the sharing of clinical data.
Tele-education.
Ultrasound can be helpful in areas that are not highly developed.
Reduce the cost of diagnosis.
Cliente: European Commission- IST Program FP6
Ruolo Kell: Subcontractor
Partner: Laboratoire Vision and Robotique – Univerisité d'Orléans – France, SINTERS – France, CERTH – The Informatic and Telematics Institute – Greece, e-Med Systems and Health Engineering Group – Brunel University – UK, Elsacom SpA – Italy, UMPS – Univerité de Tours- France , Croporaciò Sanitària Clìnic – Spain ,EbitS@nita – Italy